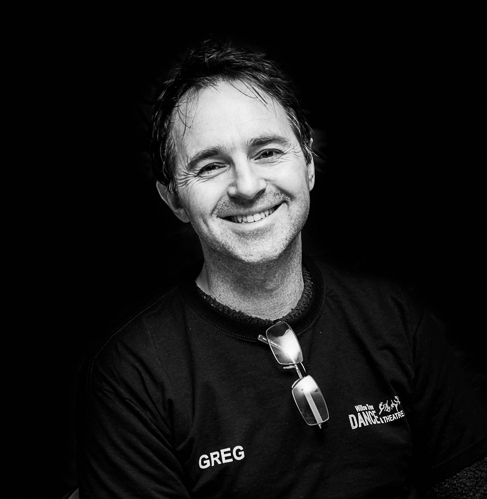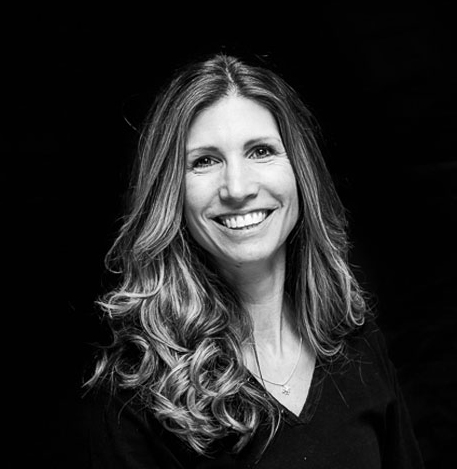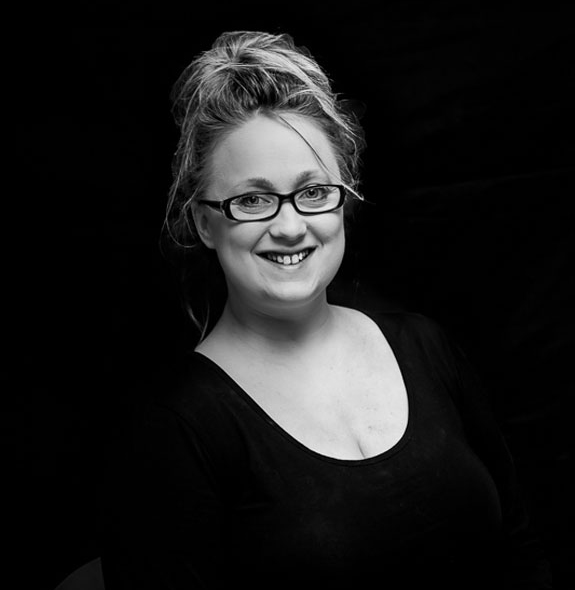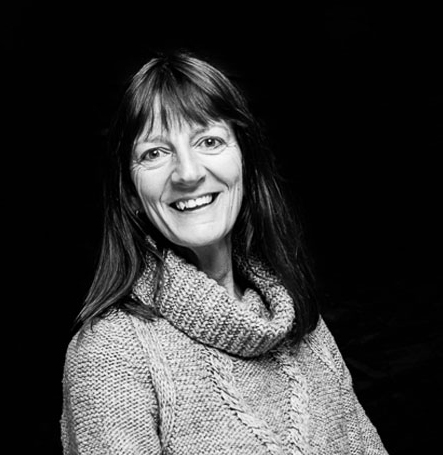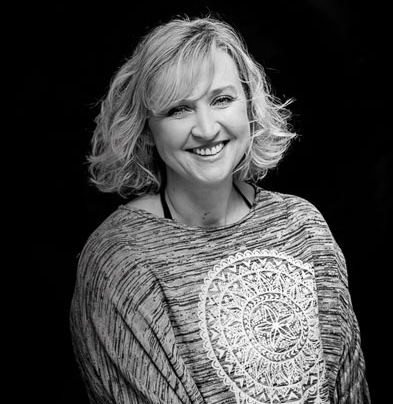 Victoria Baldwin
Artistic Director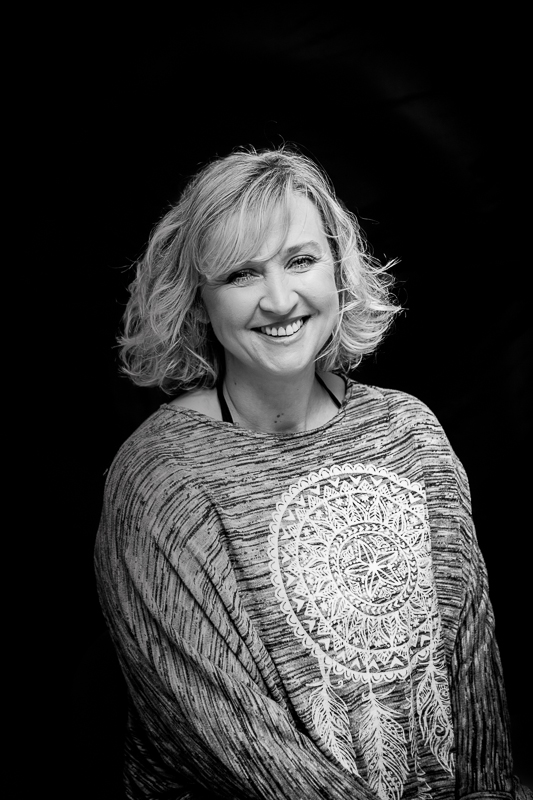 Vicky is the Artistic Director (and also a teacher) at The Willow Tree. She trained in Musical Theatre at The Arts Educational Schools in Chiswick, London .
After graduating Vicky worked in professional theatre and television for ten years before returning to Devon and teaching for the "one and only" Irene Holland .
TV credits include Only fools and Horses, Casualty, Dr Who , The Bill , House of Elliiot , 20th century Fox film Double Vision , Clarissa, HTV advert and She Wolf .
During her professional career Vicky also toured theatres and European cabaret venues with her dance troupe and appeared in the Hit Man and Her Show .
She is now a freelance Performing Arts Coach / teacher /choreographer and has taught students for the last 30 years from the age of 2 to 70, covering all genres of Dance/ Drama and Musical Theatre. Vicky has delivered classes for Performing Arts schools , colleges , Universities and within the primary and secondary Education sector .
Vicky has also enjoyed Directing , producing and choregraphing both professional and amatuer productions across Devon .She runs speciality Workshops and is a qualified Excercise to Music/gym Instructor.
However, throughout all of this her passion and heart very much reside and are firmly embedded at The Willow Tree. Here she has seen so many young people thrive and grow, gaining a sense of themselves along the way. Whether they move into the theatre life or flourish on another path she hopes the students will always take a little bit of Willow Tree with them.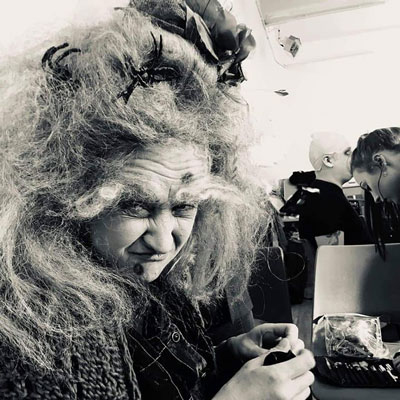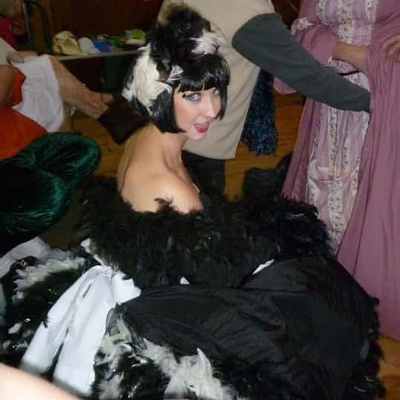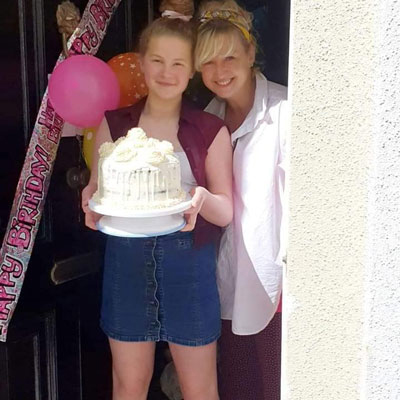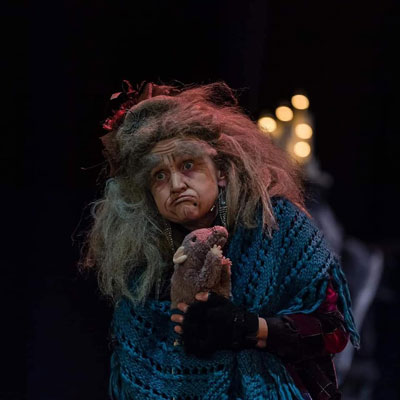 GREG WELLMAN
Drama Teacher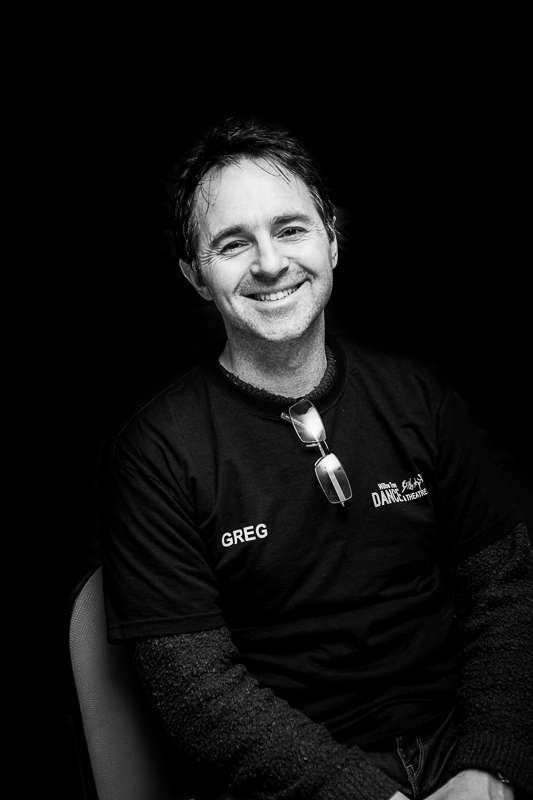 Originally trained as a touring actor, Greg has been involved in teaching drama for twenty years. An accomplished performer, singer and artist, Greg's skills have taken him to New Zealand, Africa and New York where he has taken lead roles and run workshops in performance, voice and mime. "I aim to develop confidence and performance skills in students, discovering natural strengths and abilities, and providing a safe place to explore them. I like to balance traditional fun drama with more challenging acting, voice and improvisation classes." As a singer Greg has performed solo and with bands in countless venues in the area.
He is also a very talented artist and….. You can check out his website too!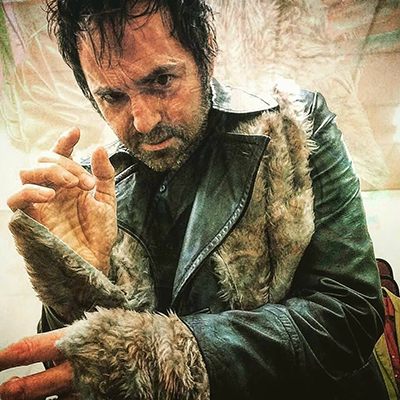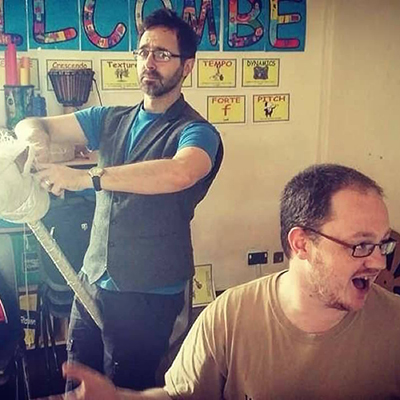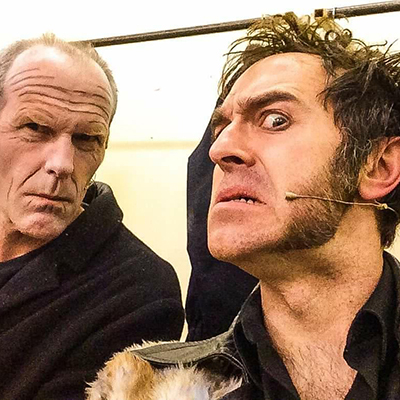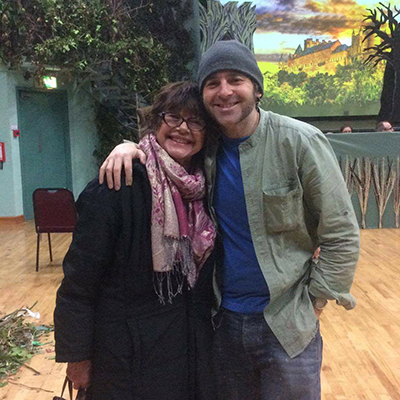 From student to assistant to teacher to Director, our Ella …. She brings superb knowledge, quality , compassion and kindness to our our eclectic team ."
Ella began dancing with Irene and Willow Tree as a tiny 3 year old in 1990. She accepted her first professional role at the age of seven and was contracted to work as an actress for the BBC in drama series "The Vet". Ella continued working on set for the next two years and throughout the programme's two series. Alongside balancing acting and school work, she continued to perform in amateur productions with Willow Tree and The Junior Operatic Society.
At the age of 13 Ella began assisting the wonderful Irene and Vicky with their teaching and took on her first official class, as a teacher in her own right, at 17.
After leaving school and whilst studying Performing Arts and Dance at Exeter College, Ella specialised in production; choreographing Doctor Faustus and Joseph for the college company, as well as performing in them. Always a fan of learning, she left with four As and an even bigger love for performance.
Ella then successfully auditioned for The Royal Academy of Dance in London to specialise in the teaching of Classical Ballet. There she spent time training with world renowned teachers and returned home with a certificate in Ballet Education. Following this, Ella graduated from Exeter University with a BA Hons Degree in Childhood and Youth Studies. During this time she began working professionally as a dancer and performed in multiple productions and theatre shows across England, one of her favourites being a summer season with Bucks Fizz, Stu Francis and the Krankies.
Ella has now been qualified for 15 years and is in her 23rd year working at Willow Tree. In this time she has expanded her freelance experience beyond the dance centre, teaching across multiple educational settings including; Exeter University, Exe Valley Leisure Centre, Petroc College and Bolham, Witheridge, Heathcoat, Halberton, Castle, Blundell's, Blundell's Prep, Blundell's Pre Prep and Uplowman Primary Schools. Whilst working at Castle Primary Ella co directed and choreographed multiple productions and also introduced HipHop into the schools PE sessions!
Previously based full time at Heathcoat Primary as a member of the Pastoral Support Team, Ella is a qualified Mental Health Practitioner specialising in Thrive and the emotional wellbeing of children. She has recently combined her qualifications and begun teaching classes to young people across a children's care provision, this she finds hugely rewarding.
In September 2019 Ella became a Director at Willow Tree alongside continuing to teach classes in Ballet, Modern, HipHop and Contemporary across the school.
There is no feeling like the one you get when you realise just how much confidence and fulfillment your students get from learning to dance. It is a huge privilege to be part of instilling the love for a craft and witnessing the students realisation that they have opened themselves up to a whole new career prospect and way of expressing who they are in the world.
Willow Tree is a hugely special place, built and created by Irene on the foundation of a love of performance and the wish to share that with young people. I will forever be grateful to Irene for allowing me to become part of something so special. My time working as a student under Irene, Debbie, Vicky, Heidi and Greg has shaped the teacher and person I am and being taught how to teach by Vic and Irene definitely gave me the most amazing foundation to continue my training.
"The friends I made at Willow Tree are some of the most incredible people I know and our bond is unbreakable. Irene is most definitely 'The Queen' and I'm so proud to be able to carry on as a part of the absolute wonder that is her baby, Willow Tree.
Ella Fielding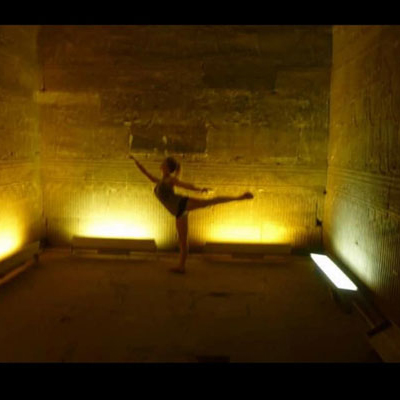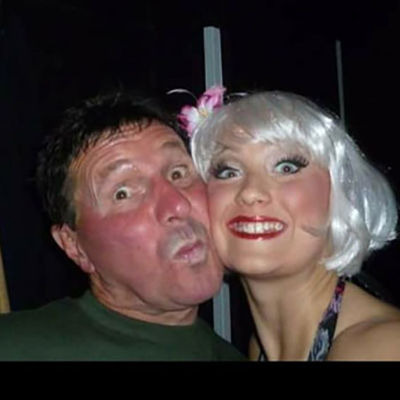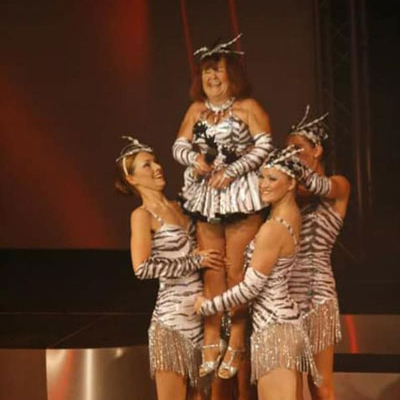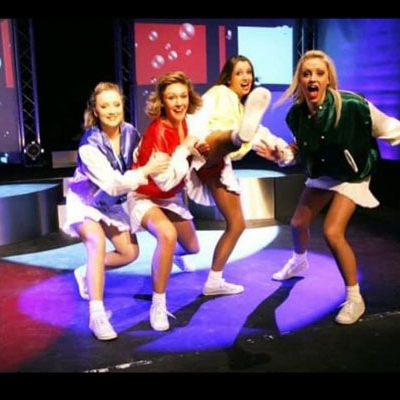 BECKY BUDDEN
Dance Teacher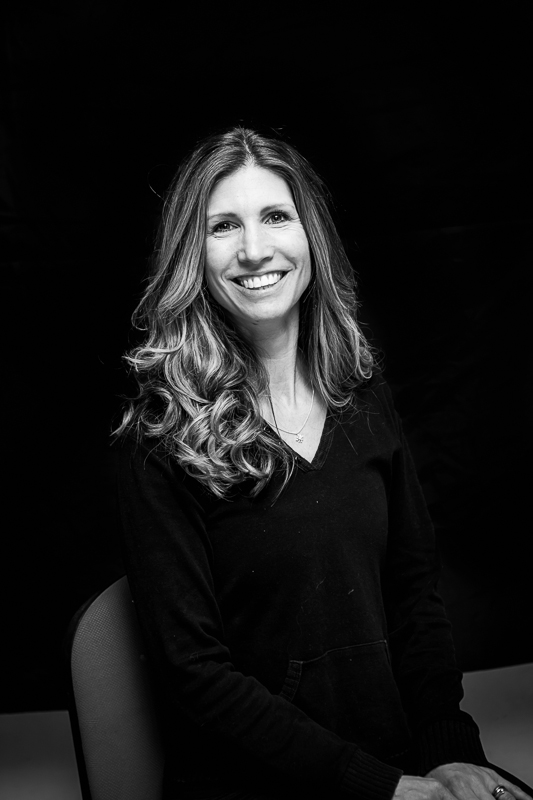 Becky
began dancing at the WillowTree Centre of Dance and Performing Arts when she was three years old and has now been teaching at Willow Tree for over 20 years. She has studied all areas of dance and has enjoyed taking part in The Willow Tree Theatre Productions. Becky's Theatre credits include "The Wizard of Oz", "Cowardly Custard", "Oliver", "Scrooge", "Kiss Me Kate" and "Babes in the Wood" and she appeared as a dancer and featured artist on the BBC TV programme "Down to Earth". Becky is a primary school teacher (BA HONS PGCE) and currently teaches at Heathcoat Primary School, Tiverton. She is passionate about introducing children to the joys of Dance and Performance. Becky has written, choreographed, produced and directed many shows at the school. She also teaches a Dance Fitness Class for adults at Exe Valley Leisure Centre and loves the laughter and friendship, as well as the fitness that all develop during classes. Her children also enjoy attending Willow Tree dance classes. Becky currently teaches grade 3 and 4 Modern as well as dancer's stretch class.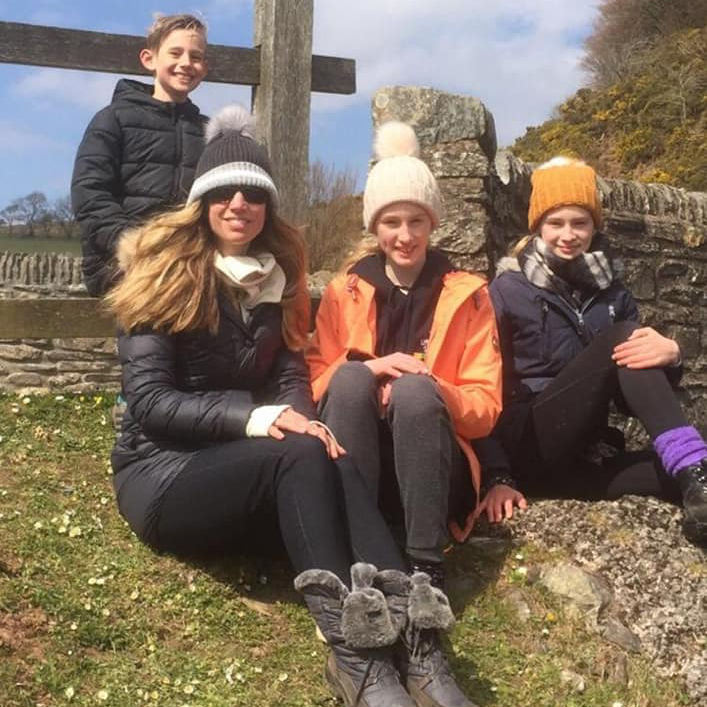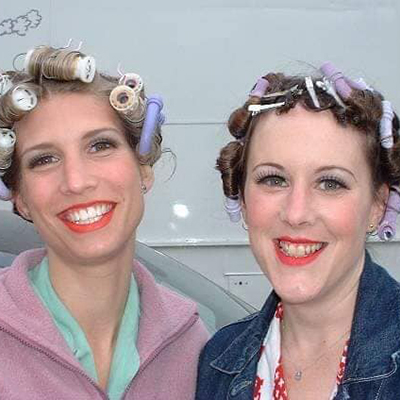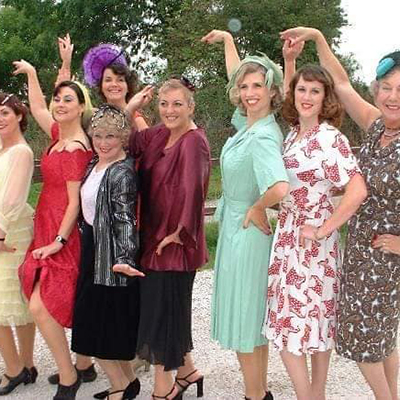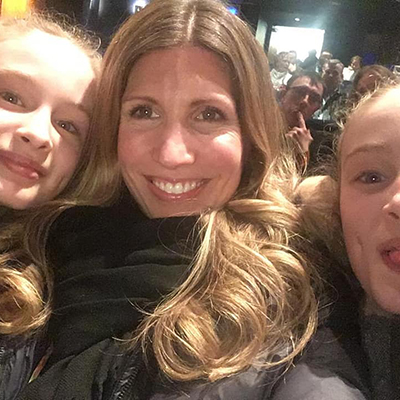 HEIDI GUBBY
Singing & Music Teacher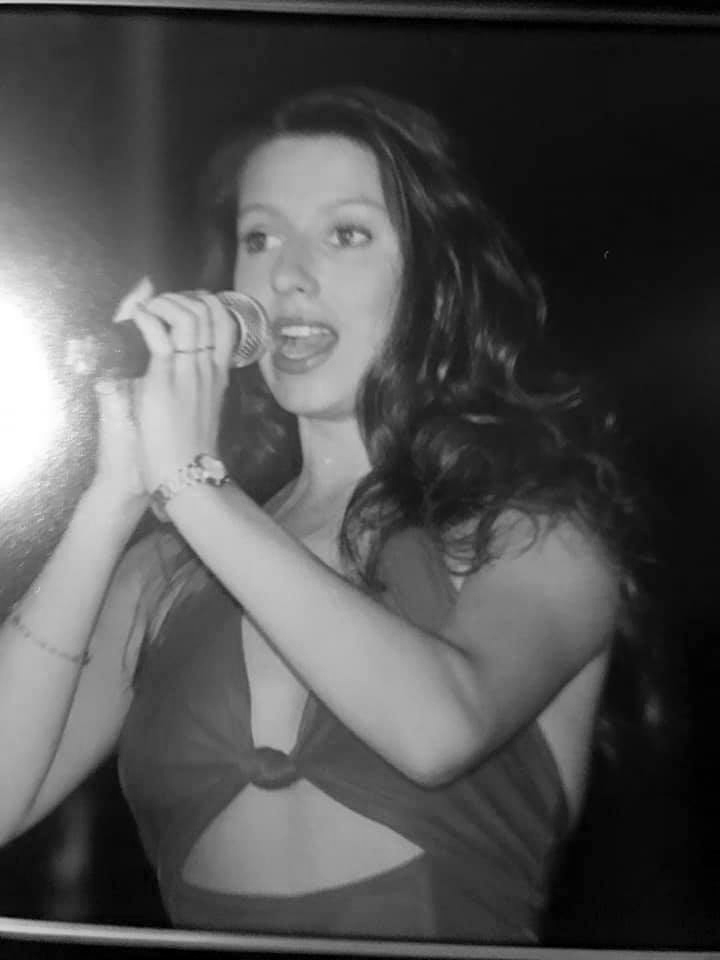 Heidi teaches Singing and Musical Theatre for Willow Tree and has done for nearly 19 years . She is a member of the well-known pop group Bucks Fizz. Heidi trained in singing, dance and drama at London's top stage school Laine Theatre Arts becoming Laines "Student of the Year" as well as winning the prestigious award for "Most Outstanding Student."
Heidi's theatre credits include: Princess Ying Yaowalack, King and I (Theatre Royal Bath); Marta, Sound of Music (Theatre Royal Bath); National Star Trail, Runner Up, (London Palladium) Duffy, "Annie", (Bristol Hippodrome); Star to Be, (Billingham Theatre); Princess, Aladdin, City Varieties (Leeds); Maid Marian, Babes in the Woods (Billingham Theatre). Heidi also played the lead role of Bernadette's Mother in the promotion for West End Musical Bernadette.
At nineteen Heidi began to work for Bourne Leisure as an entertainer, later producing and choreographing their production shows featuring Bernie Clifton, Grotbags and Stan Boardman. She had her own cabaret spot and presented numerous television programmes for them, It was there while performing in her own shows that she was spotted by Bucks Fizz management and was asked to audition for them. Heidi is now the longest standing female member of Bucks Fizz, she is also the groups manager.
In recent years Heidi has worked with The Willow Tree Theatre Company as Vocal Mistress and Musical Director. Alongside this she has also taught at Uffculme School for the past nine years delivering private singing lessons and directing and/or choreographing their musicals.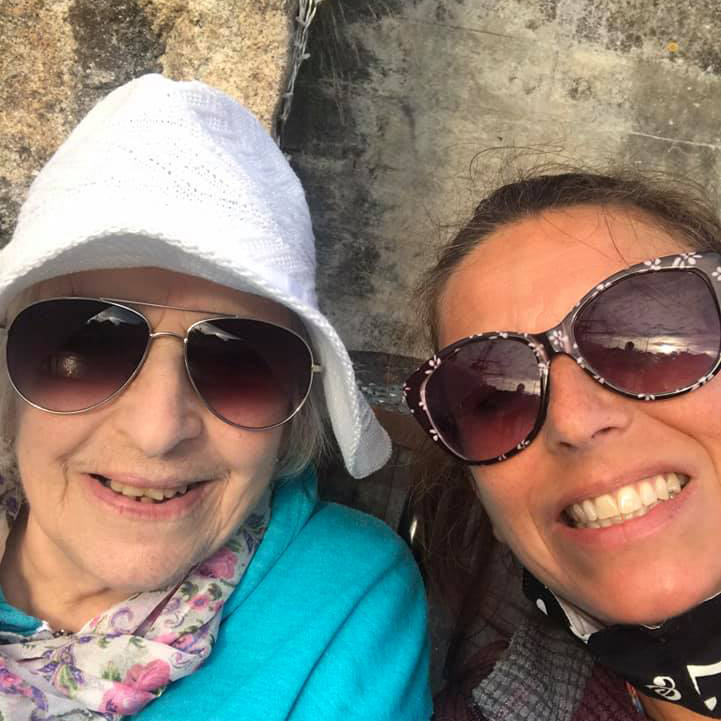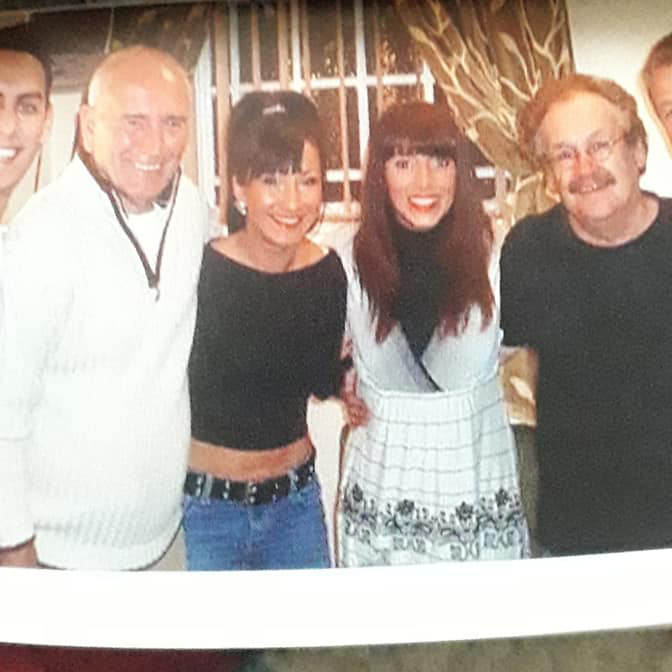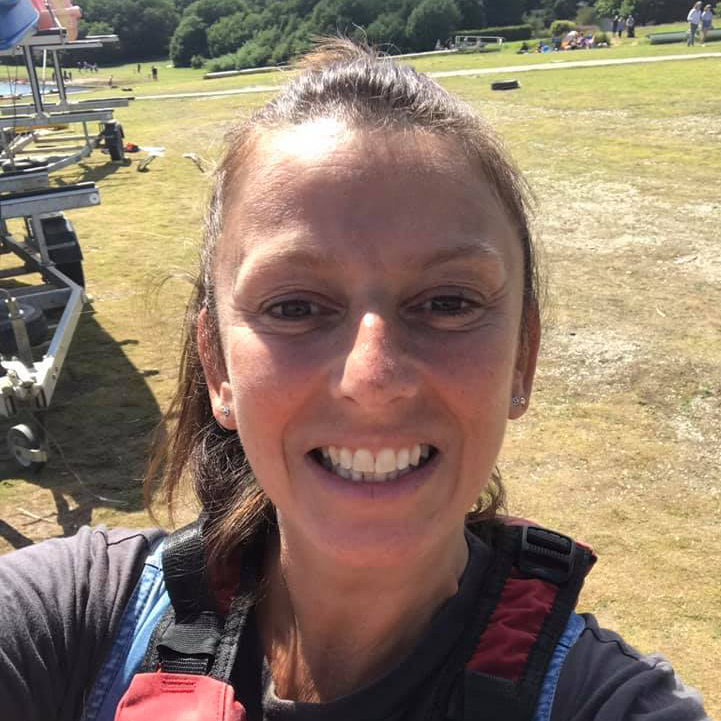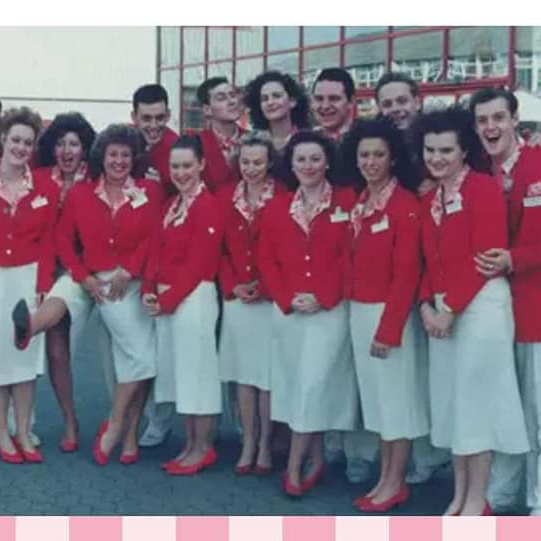 debbie shearman
Dance Teacher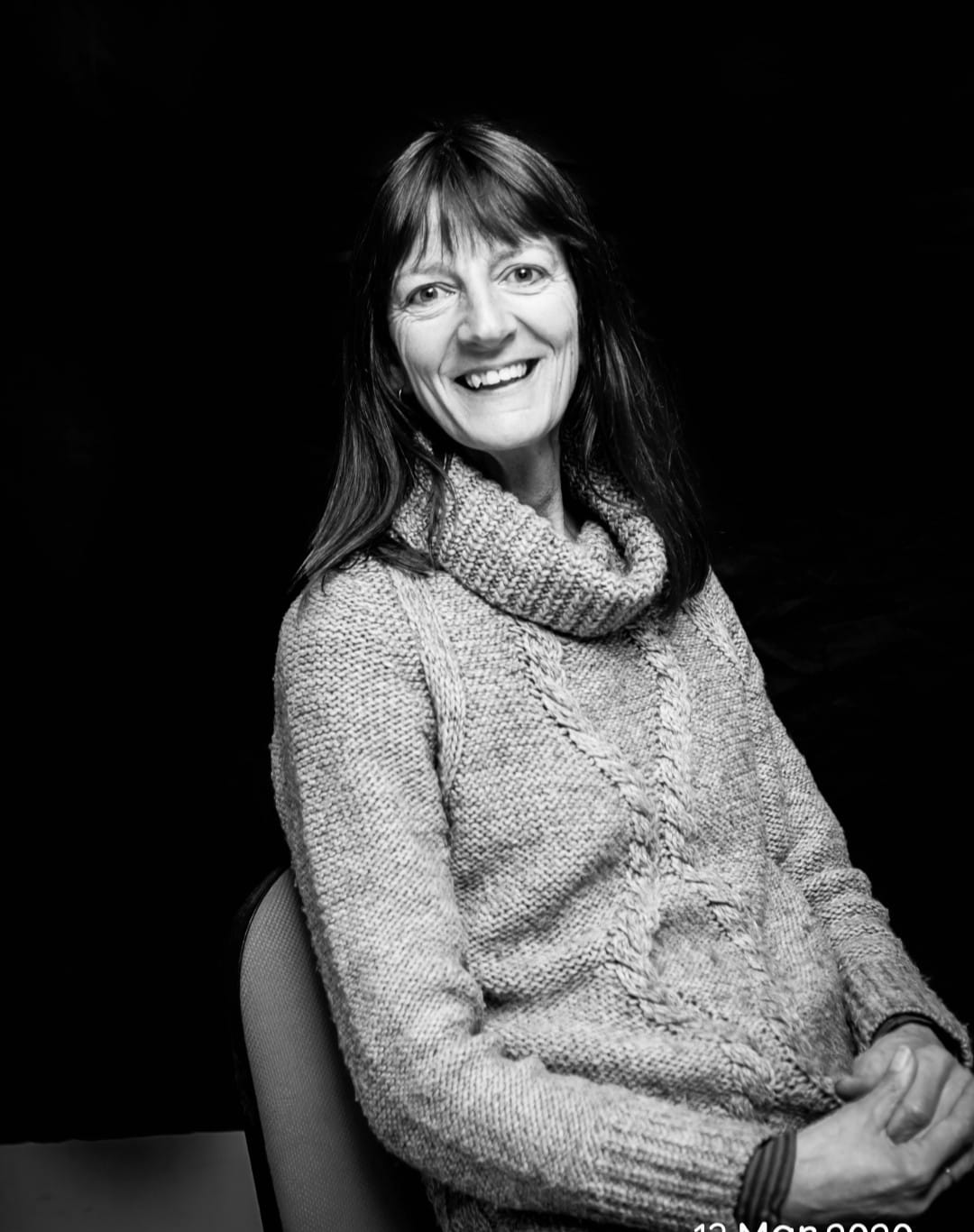 Debbie
Having danced from the age of 3, Debbi started attending classes with Irene Holland at 16 and continued with her until being accepted at the Laban Centre for Movement and Dance in London. After graduating with a BA (Hons) Dance, she returned to Devon and began teaching at The Willow Tree Centre of Dance and Performing Arts. Alongside this she also taught at the Phoenix Arts Centre and St Lukes College both in Exeter and Rolle College in Exmouth.
Debbi teaches Contemporary and Modern Dance and as well as being involved in the dance centre's annual showcases, has choreographed a number of musicals for the Willow Tree Theatre Company, including The Addams Family, Into the Woods, Little Shop of Horrors, The Wiz and most recently Wind in the Willows.
Debbi is now the longest standing member of the Willow Tree staff and is much loved within the team. She has a wealth of dance knowledge and her colleagues learn a huge amount from her and her wonderful choreography.
jo wilson hunt
Dance Teacher
Here we have the very wonderful and much loved Jo Wilson-Hunt, known famously at Willow Tree as "Tappy Jo".
Jo studied at Croydon College of Arts(HND Theatre Studies (Design) , Rose Bruford College of Theatre and Performance (BA Hons Theatre Studies) and Royal Central School of Speech and Drama(Pg Cert in Applied Theatre for Young People). She has worked as a Costumer, Production Manager, Director, Performer, as well as Choreographer for both professional and amateur theatre. After a time in Manchester working for SB Watts Costumers and a spell in wardrobes of the West End (The Really Useful Group, Croydon Dance Theatre) Jo returned to the South West.
While running Taunton Area Young Peoples Theatre she worked on a number of youth theatre projects with the National Theatre and RSC. Jo is Director of the McMillan Youth Theatre Company at the McMillan Theatre in Bridgwater, and has again been working on National Theatre Connections Projects in 2018 &, 2020.
She is the Youth Co-ordinator for NODA South West and enjoys supporting, training and visiting societies and Youth Theatre Companies across the counties that encompass the South West Region.
Jo has taught with us for 16 years, mainly Junior Tap but is now our cover teacher at Willow Tree Dance and Theatre Arts.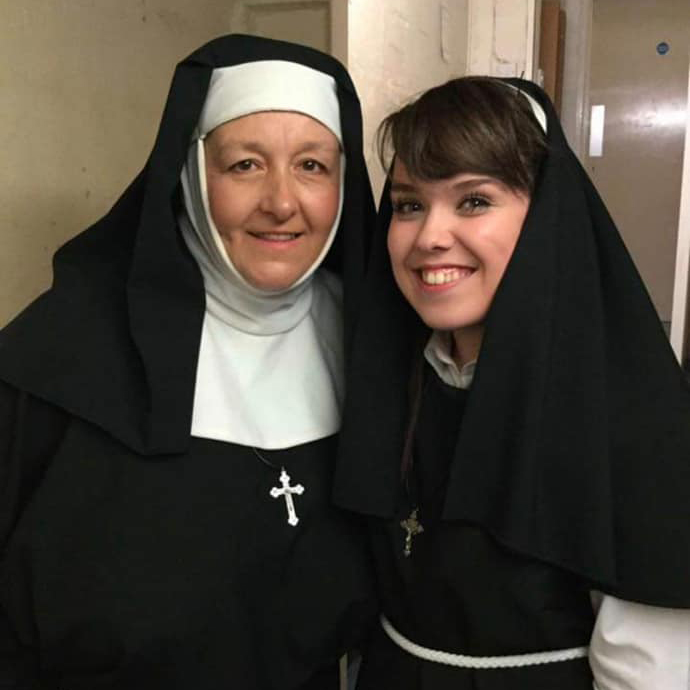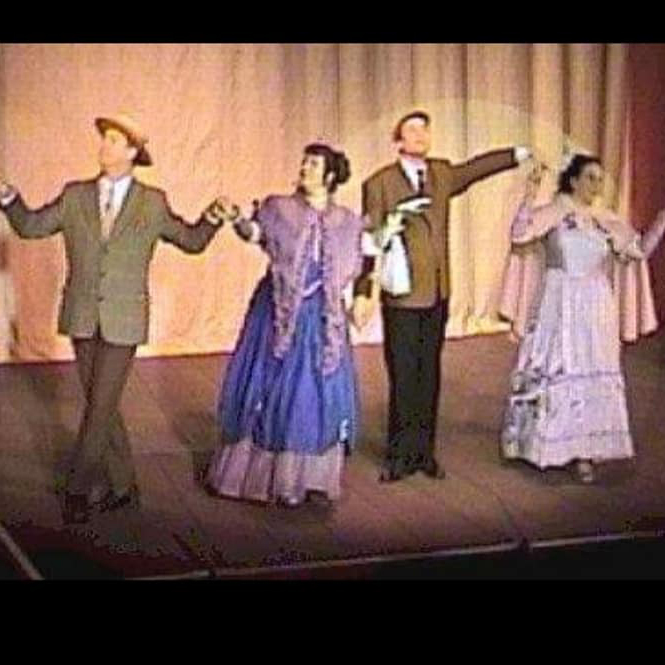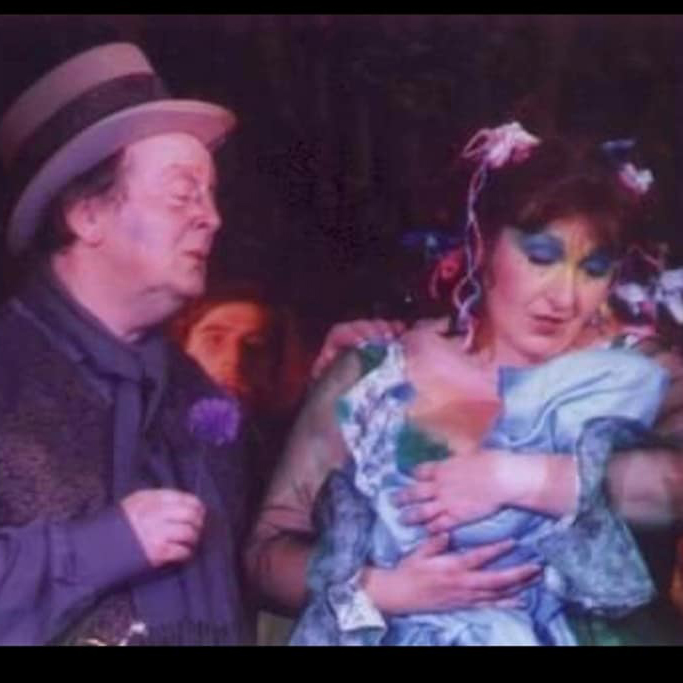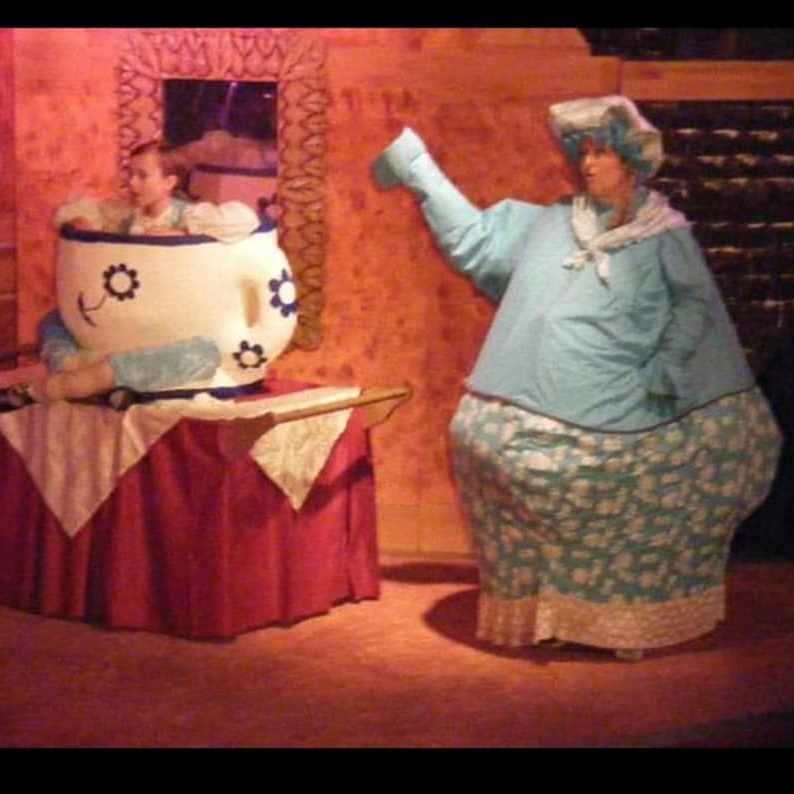 georgia worbey
Artistic Director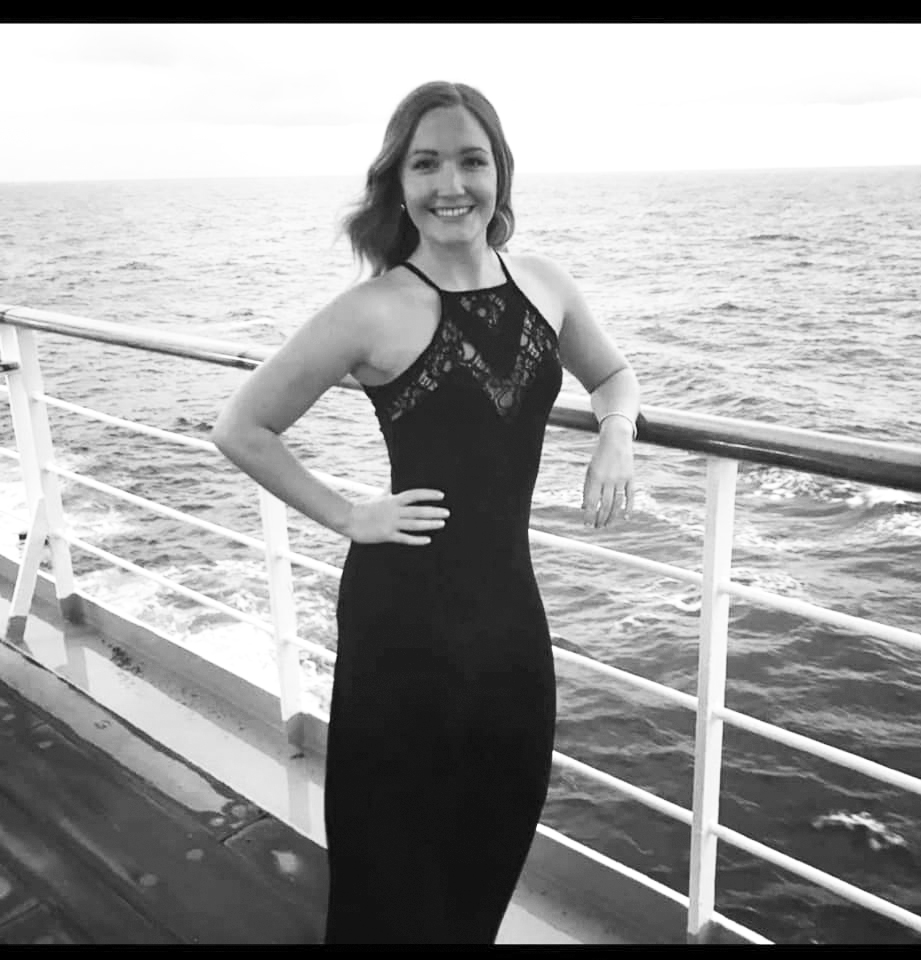 Georgia started dancing at the age of 3, joining Willow Tree as a student in 2004. She has taken part in many company showcases and theatre productions over the years, living much of her life on stage with the Willows.
Ever the academic, Georgia graduated from Exeter University with a first class BSc Hons Degree in Psychology in 2016. Whilst at University Georgia was a member of the Exeter Cheerleading and Gymnastics Club and the Dance Society. She took a lead role in choreography and not only danced in but competed her Jazz, HipHop, Contemporary and Ballet pieces across England. During this time Georgia and the troupe won many national competitions including Grand Champions of Dance for 3 years running.
Georgia currently teaches Boys Jazz, Contemporary and HipHop and covers a range of classes at Willow Tree. She is a much loved member of our teaching team with some seriously cool moves and always some super slick choreo! Thank you Georgia for your fabulousness, we think you're amazing.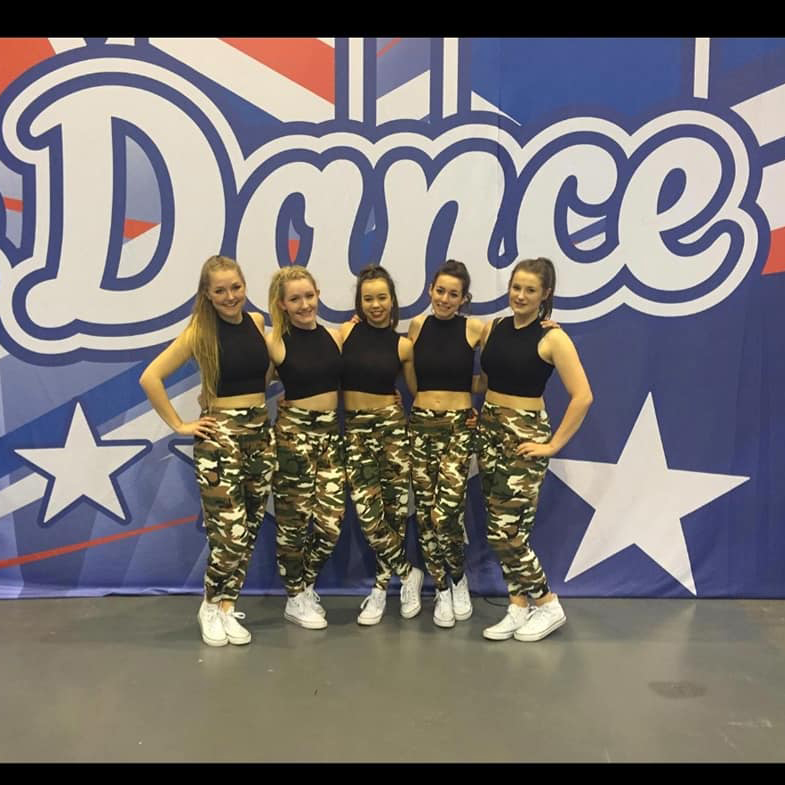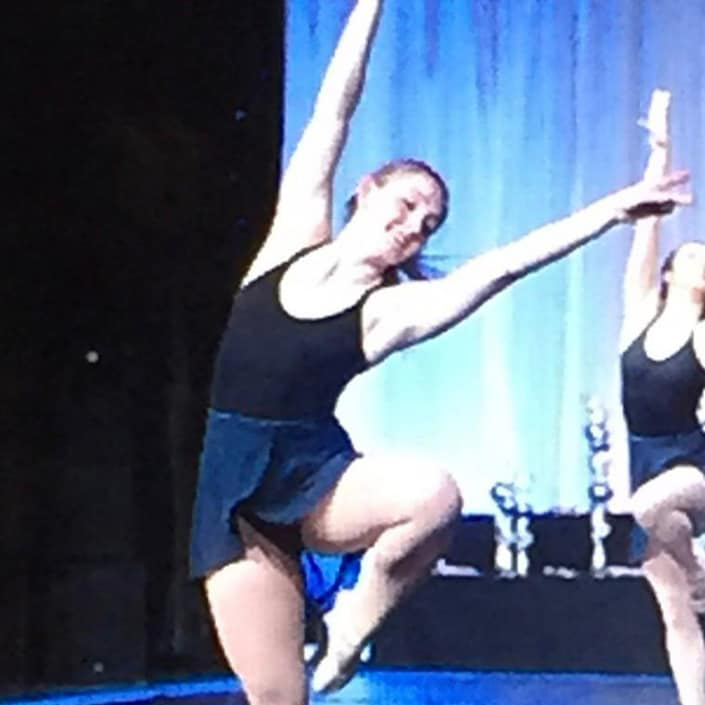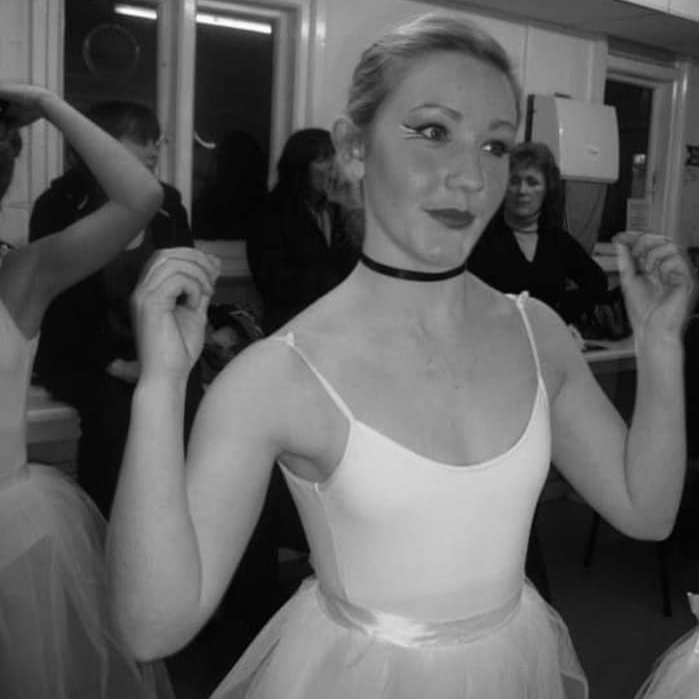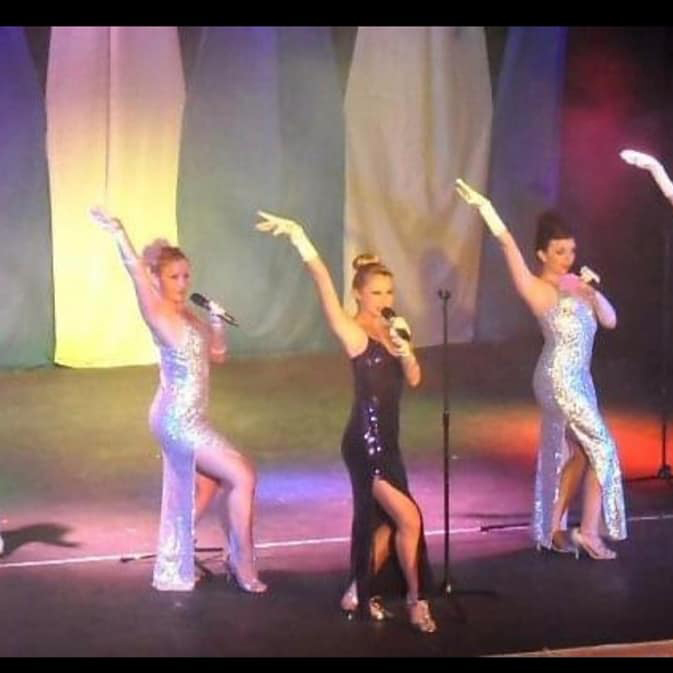 ayne Tolliday
Dance Teacher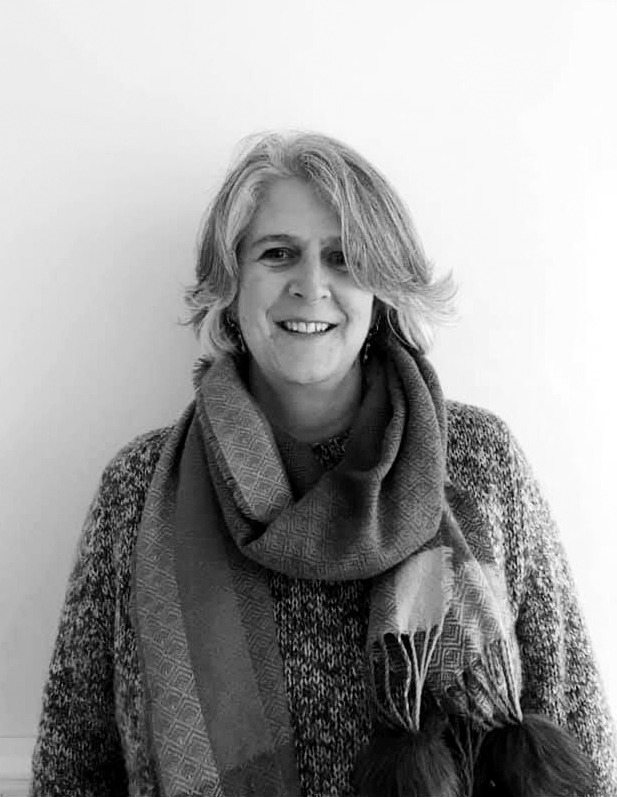 Wow… what a show biz biography! Not one to ever keep her feet still…. if her toes aren't tapping you'll almost definitely find Jayne out walking a woodland trail or coast path! She's even got medals!!! Ooooooh. What she doesn't have a medal for though is working tirelessly for the NHS during the Covid 19 pandemic…. we are really proud of Jayne and wanted to say how brilliant we think she is for all she has done for her department, particularly this last 18 months. Here is a medal from us.
We think you most definitely help our students Tap any troubles away! Thank you Jayne for bringing all of your expertise to our team along with your lovely daughter Savannah. It is a pleasure to hear those tappy toes echoing down the halls.
Jayne Tolliday AIDTA (Tap) has been Dancing since the age of three years, starting at The June Bealey School of Dancing in Exeter with Ballet, then Tap, Modern/Jazz and at Ida Tremaine School of Ballroom Dancing. She started teaching Tap when she was 18 and then at the age of 23 had her own Dance School in Dunsford and taught in the local community for 22 years. Classes ran for children of all ages in Ballet, Tap and Jazz/Freestyle with the International Dance Teachers' Association. The children had the opportunity to take examinations in each discipline.
Jayne regularly held dance shows for the children to enable them to perform and show parents and the local community their hard work and talents. She would also organise and make all the costumes for each production.
Whilst teaching at Dunsford, Jayne was also involved, for over 20 years, with DADS (Dunsford Amateur Dramatics Society). Providing choreography for the annual pantomime and also occasionally taking part in the chorus and playing principle roles. She co-wrote and produced Aladdin in 2009.
An active role within the wardrobe was something she enjoyed, making various costumes for the cast and dancers.
(Just chipping in…..Jayne has also made some amazing costumes for us Willows too!!! Her talents are endless!)
During her dance teaching career Jayne has successfully taught and trained three students that have furthered their teaching in dancing and qualified as Associate Members of the International Dance Teachers Association.
Prior to relocation to Cullompton in 2014 Jayne was the Tap Specialist Teacher at the Joanna Mardon School of Dance in Exeter. The school held shows at the Barnfield Theatre and she was involved with these for 11 years. Once again Jayne would be on hand in the wardrobe department creating masterpieces!
Jayne started running classes in Cullompton in March 2015 offering children's lessons in Tap and Freestyle/Jazz and Adult beginners and advanced Tap. Along with providing students with the opportunity to take examinations and medal tests with the International Dance Teachers Associate (IDTA).
As a pupil at St Wilfrid's School in Exeter from the age of 11-16 years, she took part in the School's annual productions: Tom Sawyer, SMIKE, Annie Get your Gun, Oliver (playing Mrs Bedwin), Fiddler on the Roof (as one of the daughters, Chava), and the Sound of Music where she played Maria.
From the Age of 14 Jayne was also a member of the Exeter Little Theatre Company and performed at the Barnfield Theatre in Exeter. Singing, dancing, choreographing and again playing principle roles! Phew! She appeared in the Boy Friend and The Pyjama game with them, and played the Princess in Aladdin when she was 21 (Awwwww).
At the age of 15 Jayne was one of the dancers in an original production at the Northcott Theatre with Exeter Community Arts called Rehearsal.
At the age of 16 Jayne joined Exeter Musical Society and performed at the Northcott in Mack and Mabel, Chicago and then in Annie with Garth Productions.
Jayne also became a member of Exeter Amateur Operatic Society, where she was one of the main dancers for My Fair Lady, but… due to a back injury just before the dress rehearsal she was unable to perform. (Nooooooooooo)
She had all her costumes at the ready and then had to watch from the audience, which was very sad.
In 2015 Jayne joined Willow Tree, as a cover teacher, covering Tap lessons. That role grew over time and she now teaches several of the Tap classes for the company. Her first meeting with Irene Holland was when she was 15. Jayne used to attend on a Sunday evening to take part in the Modern Class with a school friend and the rest is history.
Jayne loves teaching and giving her Willow Tree pupils the tap skills, fun and enjoyment she has had from all her classes over the years and says that everyone should "Tap their Troubles Away" .