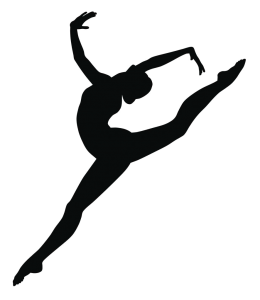 Aim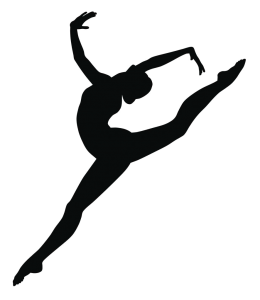 Our aim is to provide an environment where there is equal opportunity for all to discover, demonstrate and develop their abilities in the field of dance and performing arts.
Mission
Through our classes we aim to offer the community the chance to enjoy dance and performing arts classes that offer disciplined, worthwhile, fun and creative experiences.
We strive for excellence through our classes, which are taught in a positive working environment.
We want to encourage, celebrate and reward the perseverance, hard work and talent of our students with annual professionally staged showcases.
We want to advance the professional development of our teaching staff.
We will endeavour to provide lasting personal and social skills.
We aim to provide opportunity's for those who wish to continue an interest in dance and theatre studies beyond Willow Tree to be able to access higher education and careers within the performance arts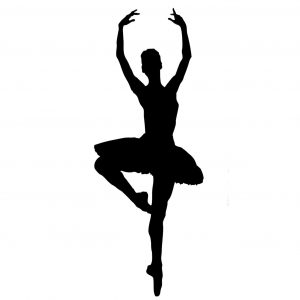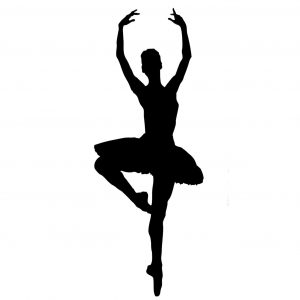 The Directors – Kate Searle, Ali Coffey and Vicki Baker
Kate, Ali and Vicki all have full time jobs but run Willow Tree Dance and Theatre Arts in their spare time. Vicki, like so many of the teachers spent her childhood dancing with Willow Tree being taught by Irene Holland. When Vicki had her own children she enrolled them in dance classes at Willow Tree and within a short time she was helping Irene running reception for the dance centre and helping out backstage with shows. Vicki was soon joined on reception by Kate whose children also attended the dance school and then later Ali started to make costumes for Irene's shows. When Irene announced her retirement Vicki, Kate and Ali formed a Community Interest Company so that Irene's creation could be continued in the same community spirit they had grown to love. It's been a steep learning curve but worthwhile when they are able to see what the children have achieved each and every year. The culmination of this achievement is celebrated in the opportunity to perform on stage giving the students a chance to make happy memories and friendships lasting into adulthood. This would not be possible without the commitment of teachers, parents and volunteers. Kate, Ali and Vicki endeavour to continue doing this for many years to come.
Irene Holland – Patron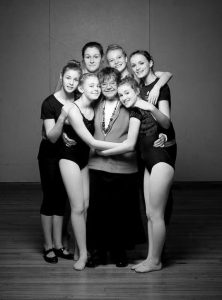 Irene grew up in London in the 1930s, dancing was so much more to Irene than just a hobby. A fairytale world away from the horrors of WW2. Irene trained at Italia Conti stage school from the age of 13, this later led to her winning a place as a Tiller Girl; the world's most famous dance troupe known for their 32-and-a-half high kicks a minute and precise, symmetrical routines. For four years she opened and closed the show at the prestigious London Palladium and performed on stage alongside huge stars such as Frank Sinatra, Nat King Cole and Judy Garland. Irene began teaching dance in Tiverton in the mid 1950's in her living room which grew to be The Irene Holland School of Dance. The school continued to expand and Irene began to gather together talented and like-minded teachers/choreographers and The Willow Tree evolved into the thriving community that we see today. In July 2016 Irene retired from her post as Principal of The Willow Tree Centre of Dance and Performing Arts which thrived because of its inclusive philosophy and Irene's creative leadership. The Willow Tree Dance and Theatre Arts Community Interest Company has evolved and will continue working with Irene's ethos and values of inclusivity. Irene continues to be a loved and valued member of the team providing occasional cover for ballet classes and choreography.
---
Meet the Teachers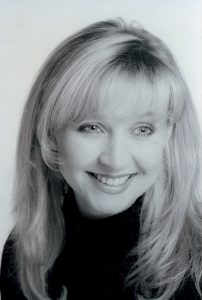 Vicky trained at The Arts Educational School London on a three year Musical Theatre Course. She later qualified as an RSA Fitness and Exercise to Music /Gym Instructor and Sports Injuries Masseur. Vicky is also an Assessor and Internal Verifier (D33 and 34), as well as being First Aid trained and a licensed Devon County Theatre Chaperone. After stage school Vicky became a professional dancer/ actress for fifteen years. Her work includes managing and choreographing a dance troupe touring cabaret venues across Europe. Vicky appeared in numerous touring fringe theatre plays, including Old Time Music Hall. Her TV credits include: Only Fools and Horses, Casualty, Dr Who, The Bill, Clarissa, She Wolf, The House of Elliot, 20th Century Fox Feature Film Double Vision, and Southwest Electricity Adverts. Vicky also modeled part time appearing on the cat walk and several national papers and magazines. Her Choreography experience covers pop groups, musicals, professional dancers, dance centre, school and college shows. She has taught students for the last thirty years from six to sixty, from GCSE to RAD Syllabus, Beginner to Advanced in Drama, Tap, Ballet, Jazz, Contemporary and Musical Theatre. Vicky is an equity member and has also enjoyed Directing/Producing various amateur/professional shows and taking leading roles in the management of a theatre arts centre. She is currently a freelance teacher and choreographer.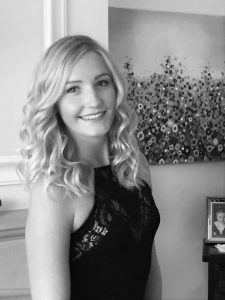 Georgia Buckingham
Becky Budden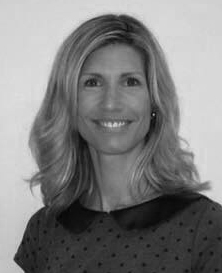 Becky began dancing at The Willow Tree Centre of Dance and Performing Arts when she was three years old and has now been teaching at Willow Tree for over sixteen years. She has studied all areas of dance and has enjoyed taking part in The Willow Tree Theatre Productions. Becky's Theatre credits include "The Wizard of Oz", "Cowardly Custard", "Oliver", "Scrooge", "Kiss Me Kate"and "Babes in the Wood" and she appeared as a dancer and featured artist on the BBC TV programme "Down to Earth". Becky is a primary school teacher (BA HONS PGCE) and currently teaches at Heathcoat Primary School, Tiverton where she is head of performance. She is passionate about introducing children to the joys of Dance and Performance, she has written, choreographed, produced and directed many shows at the school. Becky teaches a Dance Fitness Class for adults at Exe Valley Leisure Centre and loves the laughter and friendship, as well as the fitness that all develop during classes. Her three children also enjoy attending Willow Tree dance classes. Becky currently teaches grade 3 and 4 Modern as well as dancers stretch class.
Debbie Cruwys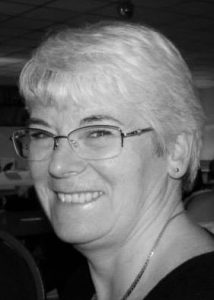 As a child Debbie had Ballet, Ballroom and Latin American dance classes nurturing her love of dance. She trained as a teacher at Chelsea College of Physical Education, with Advanced Dance as her main subject. As a part of this course Debbie trained at Laban Centre for a year, specialising in Contemporary Dance. Having got her first teaching post in Tiverton, it was recommended to Debbie to contact Irene and so began her long association with Willow Tree, both as a teacher and stage manage of several shows. Her experience as a primary school teacher has made her value the way children have different learning styles and consequently Debbie uses aural, visual and kinaesthetic methods in her teaching, hence the reason you will often find children chanting or singing whilst dancing in her lessons! It is important to Debbie that children enjoy dancing and have fun, whilst getting a sense of achievement in their lessons. Presently Debbie teaches Modern Jazz to under 9's.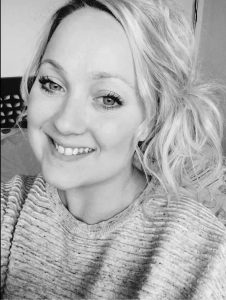 Ella began dancing with Irene at Willow Tree in 1990. She accepted her first professional role at the age of eight and was contracted to work as an actress for the BBC drama series "The Vet". During this time she also continued to perform with Willow Tree and The Junior Operatic Society. Whilst studying Performing Arts and Dance at Exeter College, Ella specialised in Production choreographing two musicals for the college company. Ever the academic, she left with four As. Ella then auditioned for The Royal Academy of Dance in London to specialise in Ballet. There she spent time training and returned home with a certificate in Ballet Education. Following this Ella graduated from Exeter University with a BA Hons Degree in Childhood and Youth Studies. Now a well established teacher, Ella had not only been working for Willow Tree but also expanded her freelance experience taking classes for Exeter University, Exe Valley Leisure Centre, Petroc College and Bolham, Witheridge, Heathcoat and Castle Primary Schools.Alongside this Ella spent time working as a professional dancer in various productions including 'Popmania' and 'Bucks Fizz's Theatre show'. Now based full time at Heathcoat Primary as a member of the Pastoral Support Team, Ella is keen to expand her professional development within schools and has, in recent years, taken on the role of Ballet Teacher at Blundells Pre Prep and Prep Schools. In addition this she is currently teaching for Willow Tree and Uplowman Primary.
Denise James
Denise has been dancing since she was six years old and always loved it! She became a student of The Willow Tree Dance Centre in 1974 and eventually began to teach. Today, Denise teaches Tap to Advanced level and Yoga Stretch as well as Pilates Classes.
Heidi Manton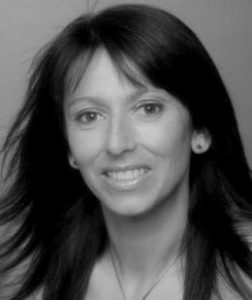 Heidi teaches Singing and Musical Theatre for Willow Tree. She is a member of the well-known pop group Bucks Fizz. She trained in singing, dance and drama at London's top stage school Laine Theatre Arts for three years. She became Laines student of the year as well as winning and award for most outstanding student. Her theatre credits include: Princess Ying Yaowalack, King and I (Theatre Royal Bath); Marta, Sound of Music (Theatre Royal Bath); National Star Trail, Runner Up, ( London Palladium) Duffy, "Annie", (Bristol Hippodrome); Star to Be, (Billingham Theatre); Princess, Aladdin, City Varieties (Leeds); Maid Marian, Babes in the Woods (Billingham Theatre). Heidi also played the lead role of Bernadette's Mother in the promotion for West End Musical Bernadette. At nineteen Heidi went to work for Bourne Leisure as an entertainer, later producing and choreographing their production shows featuring Bernie Clifton, Grotbags and Stan Boardman. She had her own cabaret spot and presented numerous television programmes for them, It was there while performing in her own shows that she was spotted by Bucks Fizz management and was asked to audition for them. Heidi is now the longest standing female member of Bucks Fizz, she is also the groups manage. In recent years Heidi has worked with The Willow Tree Theatre Company as Vocal Mistress and Musical Director.
Abi Pring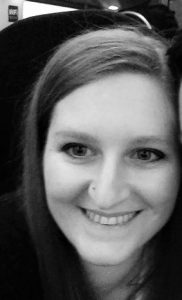 Abi started dancing and singing from the age of five and has never looked back! She has trained with The Royal Ballet School in their junior associates scheme and at their summer school and is a qualified freestyle dance teacher. Abi started training classically in singing at the age of sixteen and only one year later achieved a merit at grade eight. She has been training musically since she was a child and has achieve a grade eight in piano and grade four in flute. Abi coached the dance team dance team at university and helped lead them to national and regional placing. She also teaches private singing and piano lessons. Abi teaches singing and Pre Primary Ballet. Students attending her lessons should expect to work hard to achieve their potential and have lots of fun!
Debbie Shearman
After completing her BA(Hons) Dance in London, Debbie returned to Devon and began teaching for Irene Holland at The Willow Tree Centre of Dance and Performing Arts. Debbie teaches Contemporary and Modern dance and has been involved in many of the dance centres end of term shows. In recent years Debbie had choreographed a number of shows for The Willow Tree Theatre Company.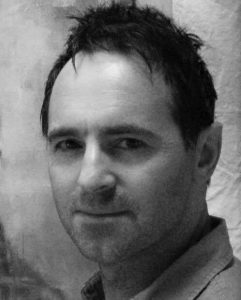 Originally trained as a touring actor, Greg has been involved in teaching drama for twenty years. An accomplished performer, singer and artist, Greg's skills have taken him to New Zealand, Africa and the USA where he has taken lead roles and run workshops in performance, voice and mime. "Continuing my partner Shirley's approach, I aim to develop confidence and performance skills in students, discovering natural strengths and abilities, and providing a safe place to explore them. I like to balance traditional fun drama with more challenging acting, voice and improvisation classes." Greg is also a vocalist and has performed solo and with bands in countless venues in the area.
Jo Wilson-Hunt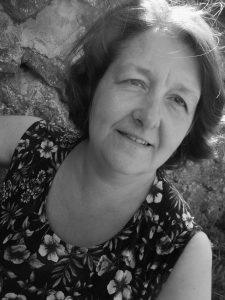 Following training at Croydon College of Arts, Jo worked as a Costumer, Production Manager, Director, Performer, as well as Choreographer for both professional and amateur theatre. After a time in Manchester working for SB Watts Costumers and a spell in wardrobes of the West End (The Really Useful Group, Croydon Dance Theatre) she returned to the South West. Now, after running Taunton Are You Peoples Theatre for Somerset County Youth Service (with whom she worked on a number of youth theatre projects with the National Theatre and Royal Shakespeare Comapny) she now teaches Performing and Production Arts at Somerset College Taunton. Jo started dancing at the age of five, training in Tap, Jazz, Ballet and Musical Theatre. She still enjoys performing with Willow Tree Theatre Company and has directed several shows for them. Jo teaches Tap, her classes are fun and her Primary class uses basic tap steps and rhymes and is especially for the pre-school age group who cant wait to get tapping! She is also a regional representative for The National Operatic and Dramatic Association (NODA) and is a tutor for NODA at the Annual South West Conference.
Our Student Class Assistants

Aimee Langdon
Emily Searle
Abbie Richardson
Accompanists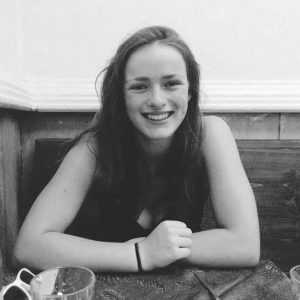 Louisa Everett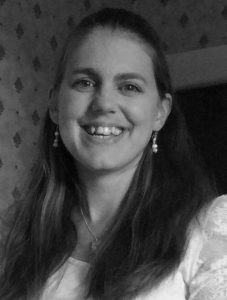 Helen Hewson
Dan Kilshaw